Easy Skin Rejuvenation with the Ulthera System
The Ulthera® System is the only noninvasive aesthetic device that uses a micro-focused ultrasound to lift skin. Ultrasound technology affects tissues deep below the surface of the skin and stimulates collagen production to achieve a more natural look. After just one treatment, patients will have tighter and more vibrant skin without undergoing major surgery.
How Does Ultrasound Skin Rejuvenation Work?
During the Ultherapy® procedure, micro-focused ultrasound waves are delivered to a point below the skin's surface. Targeted tissues are damaged and the body's natural healing processes stimulate the collagen and elastin production mechanisms. As the body works to heal the damaged tissues, the skin is renewed and lifted. Best of all, Ulthera treatments are precise and surrounding skin is not damaged by the procedure.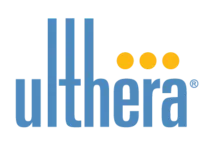 What to Expect During Ultrasound Skin Rejuvenation
Ulthera provides a number of unique patient benefits. Treatment can be conveniently completed in a single 60-90 minute session with no downtime. Many patients experience immediate results caused by tissue contraction, including tighter feeling skin and changes in skin texture. The more significant results begin to occur naturally in the next two to three months, as patients gradually look more youthful and refreshed.
Ultherapy is suitable for all skin types and can lift and tighten skin above the eyebrow, on the neck and under the chin.