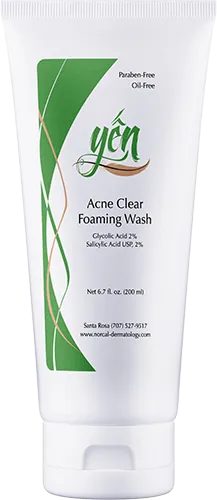 Acne Clear Foaming Wash

An exfoliating pairing of Salicylic Acid USP, 2% and glycolic acid helps to gently unclog pores, remove impurities and even skin texture and tone, without over drying. This unique combination of medical grade, acne fighting ingredients work to help regulate oil production and effectively clear problematic skin that is more sensitive to irritation.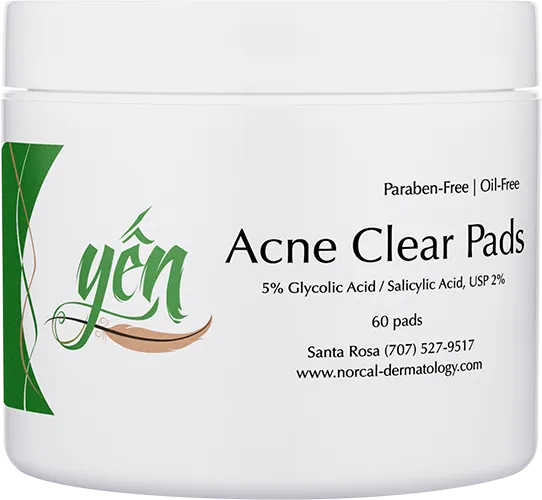 Acne Clear Pads

Specially formulated to accelerate the removal of dead skin cells that can interfere with the proper oil drainage of the skin.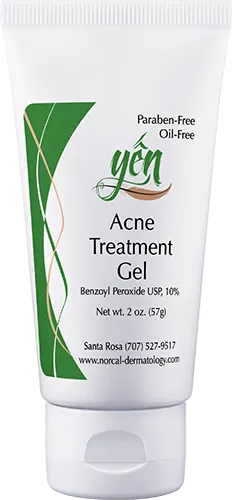 Acne Treatment Gel

Benzoyl Peroxide USP 10% Gel is the perfect spot treatment utilizing the antibacterial properties of Benzoyl Peroxide USP to help clear existing blemishes and prevent future blemishes from forming.
Acne Treatment Wash

Benzoyl Peroxide USP, 5% wash provides antibacterial activity against Propionibactrium acnes. This powerful acne-fighting treatment dries up pimples and blemishes while keeping the skin's moisture and pH levels at the normal level and keep future blemishes from forming.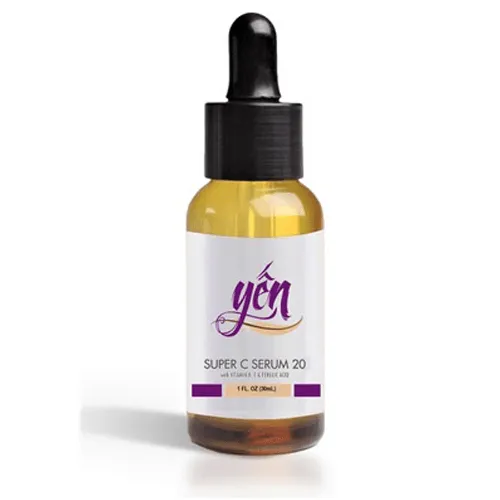 Super C Serum 20

This high powered antioxidant serum contains vitamins C,B, E and Ferulic to help protect, condition and smooth the skin.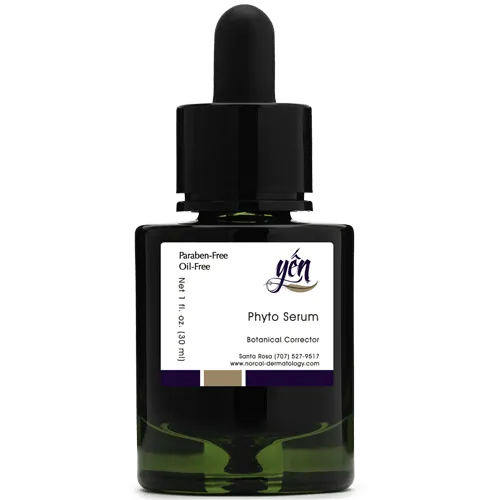 Phyto Serum

This unique serum provides a blend of botanicals that deliver broad antioxidant benefits to reduce the potential for irritation, calms skin and helps protect against free radical damage and helps reduce visible redness over time. Soothes and calms for immediate relief, delivers hydration, reduces redness, leaves skin brighter and help prevent free radical damage .



Renewal Cleanser

Creamy, moisturizing Glycolic Acid 10% cleanser gently exfoliates, cleanses and brightens skin, revealing a smooth healthy radiant skin complexion.
Exfoliating Scrub

Clarifying Brightening Polish has smoothing, softening, exfoliating, brightening and purifying qualities thanks to high-performance ingredients, such as Glycolic and Salicylic Acids, Arbutin, Bisabolol, CoQ10, Green Tea Polyphenols and Vitamin C.




Gentle Foaming Cleanser

Antioxidant Foaming Cleanser is a luxurious, revitalizing cleanser that deep cleans and replenishes the skin. Rich in antioxidants and natural botanicals, this cleanser gently cleans, nourishes and restores, resulting in healthier more radiant looking skin. Ideal for all skin types, this soap-free foaming cleanser contains a special antioxidant formula of Green Tea, White Tea, Chamomile Extract, Caffeine USP and Cucumber.


Gentle Soapless Cleanser

Mild cleansing lotion ideal for sensitive, irritated or post procedure patients or those on retinoid or acne treatments.






Magic Z-Wash

The active ingredient in this shampoo, 2% Zinc Pyrithione, is a medically proven treatment for controlling common scaling disorders of the scalp, notably dandruff end seborrheic dermatitis. Formulated in a pleasant, rich lathering base.

Eye Repair Cream

Deeply moisturizing retinol eye cream helps to smooth fine lines and wrinkles while state of the art micro-circulation ingredients minimize dark circles and puffiness immediately and over time.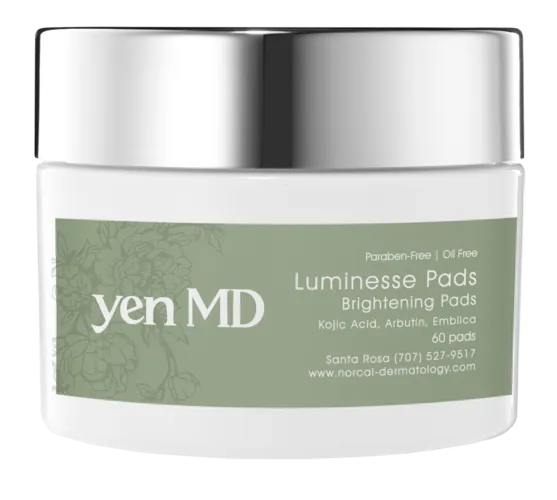 Luminesse Pads

The Brightening Therapy Kit combines the botanical skin tone brightening ingredients of Kojic Acid, Arbutin and Bearberry along with skin protective antioxidants to soothe the skin and help with redness. Available in 2-10%.

Brightening Cream (Not RX)

Natural skin brighteners and botanical skin tone enhancing ingredients combine in this non-drug formulation to improve visible discoloration and brighten and even skin tone. This correcting cream is developed to work as a lotion or as a treatment mask, with soothing moisturization to optimize results of hydroquinone and retinol therapies.
Restore Cream

Ideal for dry skin which requires a heavier but elegant moisturizer. Contains vitamins A, C, and E, Co-Q10 and Green Tea in an aloe base (pulp of the plant).
Exfoliant Lotion

This light, quick absorbing lotion spreads easily over large areas of the body. Contains 15% glycolic acid along with vitamins A, C, and E and green tea extract.

Renewal Cream

Rich pairing of ultra-pure crystalline Glycolic Acid and antioxidants to exfoliate and smooth the skin. A perfect complement to skin brightening therapy.

Green Tea Moisturizer

This rich blend of Green Tea Polyphenols and Caffeine can assist in minimizing free-radical skin damage. This lotion is further fortified with Ceramide 2 to assist in maintaining healthy skin barrier function while Hyaluranic Acid and Natural Sterols help to minimize moisture loss.

Lite Cream

An elegant facial moisturizer recommended for all skin types, for patients using Benzoyl Peroxide washes and for patients undergoing Retin-A therapy.
Neckletage

This hydrating neck cream helps to firm and rejuvenate skin that has lost definition with age. Formulated with a proprietary biomimetic ceramide complex to help prevent trans-epidermal water loss (TEWL), this nourishing neck cream helps to repair the skin barrier and improve skin elasticity and texture. The unique ceramide and peptide pairing, coupled with botanical extracts and Niacinamide (Vitamin B3) supports a more collagen rich appearance, leaving skin feeling smoother and tighter with less visible fine lines and wrinkles. Additionally, Niacinamide assists in brightening areas of pigmentation and evening out skin texture and tone.

Silky Hands

This quickly absorbed hand cream works deep to protect moisture, relieve itchiness, and soothe dry and chapped hands with an exclusive blend of moisturizing ingredients. Formulated with high performance hydrators that fortify skin's natural moisture barrier for long-lasting comfort and hydration.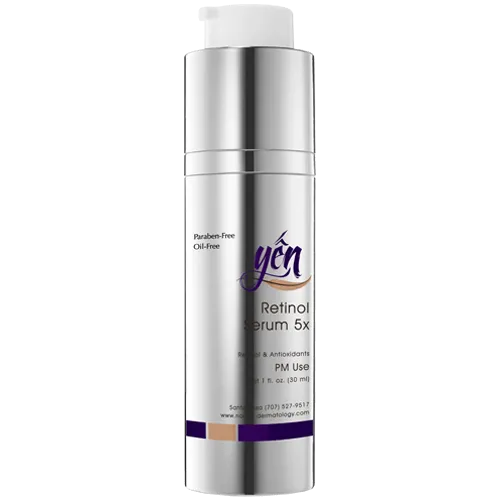 Retinol Serum 5x

Diminish the appearance of fine lines, wrinkles and achieve smoother, firmer, more evenly toned skin. This clinically proven All-Trans-Retinol serum pairs a patent pending delivery system with soothing green tea polyphenols to efficiently deliver retinol into the skin without irritation.
Retinol 1% Cream
Gentle version of the prescription Retin-A (tretinoin) but without the skin irritation and flakiness. Works by reversing damage in sun exposed areas to reduce pigmentation, fine lines, and rough texture of the skin. Use once daily at bedtime.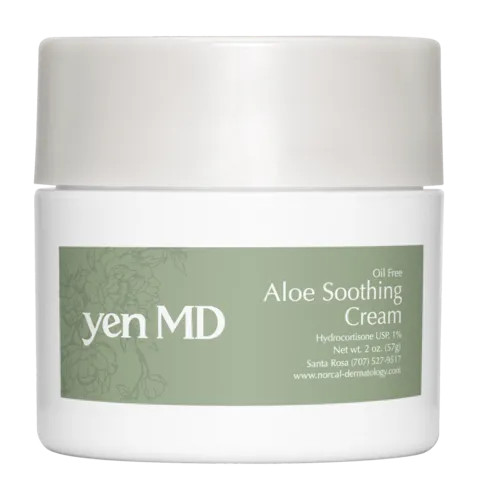 Aloe Soothing Cream

Ultra-soothing and moisturizing, water-based cream contains the purest grade of Aloe Vera. Specially medicated with 1% Hydrocortisone for the temporary relief of itching caused by minor skin irritations, rashes and post-procedure skin conditions.


Vitamin C Sunscreen SPF 40

Vitamin C Antioxidant Sunscreen is a water resistant (80 minutes), light weight and fast absorbing cream that delivers broad spectrum protection as well as antioxidants for a complete sunscreen solution.


Ultra BB Cream SPF 50

This luxurious, multi-tasking BB cream combines superior broad-spectrum UVA/UVB protection with all-day oil control, gentle hydration and age-defying antioxidant benefits. An enriched lipid replenishment system provides all-day oil control and gentle hydration. Light-reflecting universal tint easily blends with most skin tones to blur imperfections and minimize the appearance of melasma, fine lines, wrinkles and pores. Sheer 100% mineral, SPF 45 broad-spectrum that provides UVA/UVB protection. This product provides hydrating and softening benefits with potent antioxidants to help soothe the area and minimize and prevent the appearance of hypertrophic and keloid scarring. Water/sweat resistant (80 minutes) and fragrance free.

Mineral Sunscreen Powder SPF 50
Mineral Powder SPF 50 sunscreen with 20% Zinc Oxide is a gentle formula combining antioxidant plus broad-spectrum protection and mattifying oil control to help skin feel and look naturally flawless.
Gentle Tinted Sunscreen SPF 50

Oil-free tinted sunscreen is formulated with 14.5% Micronized Zinc Oxide offering broad spectrum UVA/UVB SPF 50 protection in a multi-tasking tinted application. For patients with acne, rosacea prone and hyperpigmented skin Lactic and Hyaluronic Acids are gentle yet effective ingredients for even, supple skin.



Gentle Sheer Sunscreen SPF 50

Oil-free sheer sunscreen is formulated with 14.5% Micronized Zinc Oxide offering broad spectrum UVA/UVB SPF 50 protection in a multi-tasking sheer application. For patients with acne, rosacea prone and hyperpigmented skin Lactic and Hyaluronic Acids are gentle yet effective ingredients for even, supple skin.
Mineral Tinted Sunscreen SPF 50

All mineral, broad spectrum SPF 50+ sunscreen is a lightweight, tinted formula excellent for very sensitive and post-procedure skin types. Chemical free actives and enhanced antioxidant protection to combat skin aging free radicals associated with ultraviolet (UV) rays. This sunscreen is water resistant (40 mins) & can be used on the face & body.